NESCAFÉ Dolce Gusto Mini Me Automatic Play & Select (GREY)
NOW ON SALE RM350 ONLY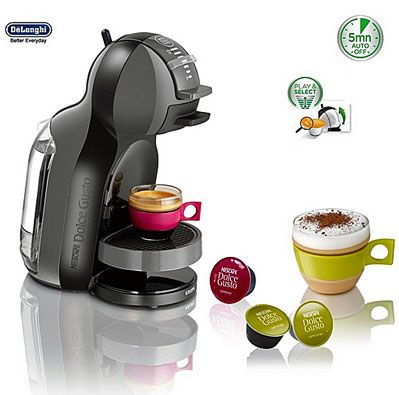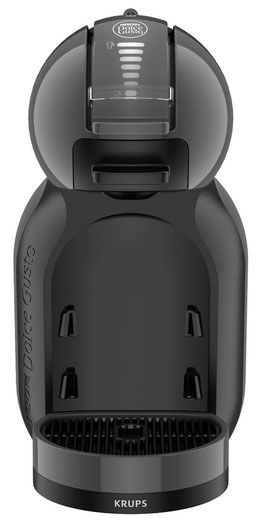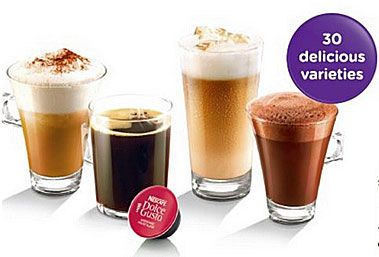 Automatic 'play and select' coffee machine
Maximum 15 bar pump pressure for coffee shop quality
30 varieties of hot and cold drinks
Easy to use and clean
Your drink is ready in 3 steps.
Pop in a pod
Move the volume selector to select your taste or use the recommendation on the pod
Move the joy stick to hot or cold
The machine needs virtually no cleaning, however a wipe down of the machine and rinse of the capsule holder every few weeks is recommended.
Each pod is made differently for the perfect drink
What Makes our Pods so Smart?
Every pod contains specifically selected ingredients and different drinks need different amounts of pressure to release their full flavour. For example, an espresso needs high pressure to release that coffee aroma and taste and milk needs less. So the pods are designed to regulate the pressure so that whichever drink you choose, it's made just the way it should be.
Create quality coffee with NESCAFÉ DOLCE GUSTO
Lots of Drinks Varieties to Choose long black Caffè Americano to frothy Latte Macchiato, steamy Hot Chocolate to Chai Tea Latte have your NESCAFÉ Dolce Gusto your way.
Click PURCHASE FORM to purchase
Click CONTACT FORM for any enquiry
How to Pre-Order:
Please confirm price before ordering by filling up the PURCHASE FORM. As price might change from time to time and to confirm stock availability.
We will reply you back within 24-48 hours.
Price display inclusive shipping and handling via sea. Postage charges is not included in the price stated. Self pick-up available.
*No deposit payment, no booking, no reservation*
Delivery via SEAFREIGHT. ETA 3 months after shipment date.
Please read the Terms & Conditions before placing an order. Click here http://rosestreat.com/?page_id=7107